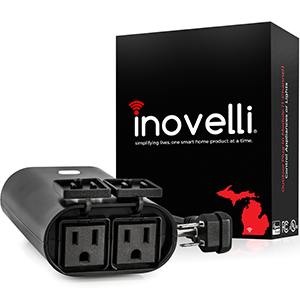 Inovelli Outdoor Z-Wave Plug-In Module
Control two outdoor devices with the Inovelli® Z-Wave Plus dual plug-in smart outlet + Z-Wave Repeater.
Only works through a compatible HUB. Only have control over one (1) outlet with some hubs — we suggest our 1-Channel Outdoor Smart Plug.
Home Assistant Integrations
Purchase Options
Disclosure: This website uses affiliate links.
Required Protocols