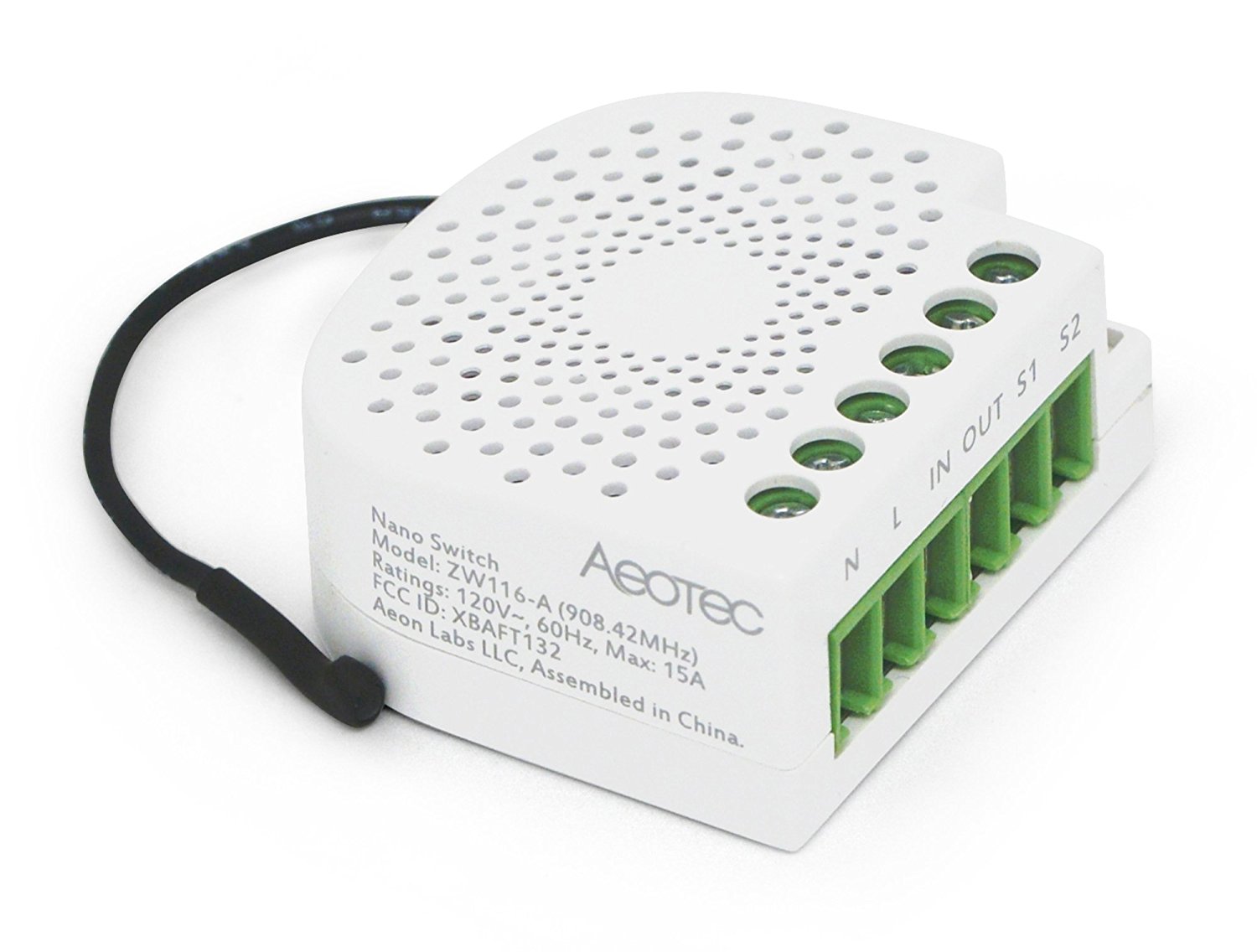 Aeotec Nano Switch
Convert any switch or outlet into a Z-Wave connected switch or outlet for wireless control and automation. Existing wall switch or power outlet continues to operate as normal.
Easy to install, works great. Compatible with certified Z-Wave gateways including Samsung SmartThings, Mios Vera, Fibaro, Jeedom, and Open Z-Wave.
Home Assistant Integrations
Purchase Options
Disclosure: This website uses affiliate links.
Required Protocols